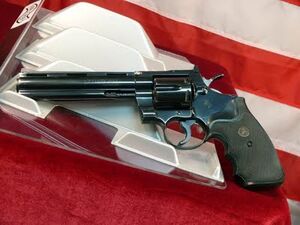 The Colt Python was a .357 Magnum caliber revolver formerly manufactured by Colt's Manufacturing Company of Hartford, Connecticut. It is sometimes referred to as a "Combat Magnum". It was first introduced in 1955, the same year as Smith & Wesson's M29 .44 Magnum.
The .357 Colt Python Satin Finish revolver was carried by Jak Lauren . This large handgun looked enormous in Jak's smaller hands.
Ad blocker interference detected!
Wikia is a free-to-use site that makes money from advertising. We have a modified experience for viewers using ad blockers

Wikia is not accessible if you've made further modifications. Remove the custom ad blocker rule(s) and the page will load as expected.